According to a recent article I read in Harvard Business Review, "most employees want to be productive,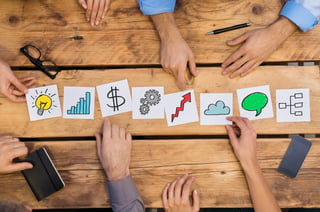 but the organization too often gets in their way. Our research indicates that the average company loses more than 20% of its productive capacity — more than a day each week — to what we call 'organizational drag,' the structures and processes that consume valuable time and prevent people from getting things done."
The article continued to say that "people have huge amounts of discretionary energy that they could devote to their work, but many are not sufficiently inspired to do so. Virtually every employee can bring more to their job, but many don't invest the additional ingenuity and creativity that they could. Inspired employees bring more discretionary energy to their work every day. As a result, they are 125% more productive than an employee who is merely satisfied. Stated differently, one inspired employee can produce as much as 2.25 satisfied employees."
Wow! I was stunned by this data!
Does your company have a productivity mindset that allows your employees to be inspired by their work?

Or is your company suffering from "organizational drag"?
Let's focus on the KPIs that you are currently measuring. Do they promote and engage your employees in producing the output you are seeking? What key productivity KPIs should you be measuring to ensure your company is growing at the pace that you desire?
During your next planning session, you should do a KPI audit to evaluate what KPIs are promoting productivity and which are not. For the ones that are not promoting productivity, ask yourself why? If you don't need it, toss it. If you still need it, talk through how you can reframe it to give you the output you desire.
Below are 5 KPI types with examples that your team can consider to produce the productivity you are seeking. Make sure to assign your KPIs to the person on your team who will own this number and will be inspired to push for the results you want.
1) Sales KPIs
What are the levers your team needs to focus on to close deals, and what are the results you are looking to achieve?
Deals closed

Contacts made from networking

# of calls made

Tradeshows attended

# of social media posts

# of blogs written
2) Service KPIs
What are the key metrics your service team should focus on to provide and produce the best service experience for your customers?
Meeting SLAs (service level agreements)

# of client issues resolved

Call pickup time

Abandon rate

Order accuracy

Rework
3) Quantitative KPIs
In manufacturing, what are the key metrics you need to measure to get the most out of our production line?
# of parts produced (Number of conforming products produced)/(labor hours)

Downtime

Overall Equipment Effectiveness

Reject ratio

Operating rates (Machines and processes produce goods at variable rates. When speeds differ, slow rates typically result in dropped profits while faster speeds affect quality control. This is why it is important for operating speeds to remain consistent.)
4) Business Operation KPIs
What are the key metrics that you need to monitor to ensure your business is operating at its best?
Labor Utilization

Employee Turnover Rate

Operating Margins

Training

Processes and Procedures developed

If you are an organization who uses Rhythm Strategy Execution Software you can measure:

Priorities and Quarterly Rocks Completed

Week in Synch (WIS) Notes from week to week - is stuff getting done?

# of Action List completed/overdue
5) Finance & Bottom Line KPIs
What key financial numbers do you need to monitor to get a pulse of the business' financial health?
Profit

Gross margin

EBIDTA

Quick Ratio

Revenue/Employee

Team effectiveness ratio (This measures how much gross profit the company gets for every dollar spent on salary. It's better than measuring profit against time [full-time equivalents] because we want the team to work smarter, not longer)
Remember to make your KPIs worth measuring so that your team doesn't fall victim to organizational drag when planning your KPIs. We hope you enjoyed these production KPI examples. If we missed one of your favorites, please let us know in the comments below!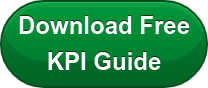 Looking for some KPI Examples to help get you started? Check out our additional resources:
The Power of Systems and People: Accountable Leaders and Teams
27 Recruiting KPI Examples for the Staffing Industry
25 KPI Examples for Manufacturing Companies
21 Production KPI Examples to Improve Manufacturing Performance
Employee KPI Examples: How to Measure What (or Who) You Want to Move (Video)
KPI Examples for Successful Sales Teams
Rhythm Systems KPI Resource Center
Photo Credit: iStock by Getty Images