Simms Fishing is an amazing company with a truly inspiring year ahead of them. Their uncompromising desire to put out the highest quality products to keep anglers dry and comfortable in all conditions has propelled them to the leading brand in fly fishing. Best of all, their number one product, waterproof waders, are made right here in the USA!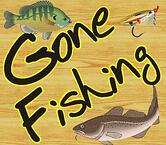 To build an inspiring annual plan:
Don't allow your plan to be only about revenues and priorities.

Anchor your plan with winning moves that help you to double your revenues in the next 3 years.

Think about what would give the team inspiration for the coming year.

Write yourself a destination postcard. Do the time machine exercise. Take a trip to the end of next year, and write a destination postcard of success from the vantage point of the future.

Ask what would make the year memorable?
While I cannot share the details of their destination postcard, I can share that Simms Fishing wrote themselves a very inspiring postcard from the future. It is going to be a landmark year for them. It's their 20th anniversary, and they will be operating from a new world class facility in Bozeman, Montana. Now that they have visualized a successful year and turned it into a strong execution vision, I have no doubt that they will have a great year next year. They are going to achieve some great things with an engaged team growing and fishing together.
What about you? Take the time to write yourself an inspiring postcard from the future. Sometimes you have to slow down in order to go fast.