After our webcast on Mid Year adjustments, I received a couple more questions regarding using the SSK tool. Thought I would share them on my blog:
Q: When I used your Start Stop Keep with my team, in the stop category we seem to have a number of things are are really "fix" and not "stop" items. Is this ok?
I would really encourage you to dig deeper for "stop" items. "Fix" items are not the same thing. "fix"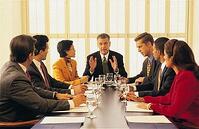 means that something is not working, and we have to do something to change and fix the problem. So "fix" items are really "start" items in disguise. And that's ok, and that's good. But go back and dig deeper for the "stops". If you have starts, fixes and keeps, that's a lot of work that just got piled on. Let's not pile on. Let's be patient and try and find some stops so that we can focus more on fewer things. This focus will pay off. More things will ultimately get done and more value will be created for the company.
Q: Do some of these Start Stop Keep items end up on my list of priorities for the quarter?
Yes! Very astute. During your quarterly planning session, consider the most important items that surfaced from the Start Stop Keep exercise. You might want to have a discussion and dig deeper into a significant item that got identified with the Start Stop Keep exercise. You want to go into your new quarter with one list of priorities, not two. So do consider what is on your Start Stop Keep, and see if any items were important enough to make it into your top 5 list of priorities for the quarter.
Q: How does the Start Stop Keep relate to the One Page Strategic Plan?
The Start Stop Keep will help you bring things to the surface that might end up on column 5 (company priorities) or column 7 (individual priorities) on the One Page Strategic Plan.