Why does team accountability matter? Accountability is the foundation for performance, and without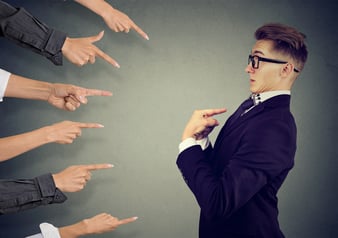 performance, you will not see results. Team accountability directly impacts your team's results… and you, as the leader, are ultimately responsible for the team's results. You can't force others to be accountable, but it is your job to create the right environment for accountability to thrive.
When thinking about the leader's role in creating the right conditions for others to hold themselves accountable, think about leaders you have worked with in the past. Which ones brought out your best performance? Who was able to get the best results from the team? What were some of the things they did? When our team did this exercise, we came up with a detailed list of characteristics of a great leader (and behaviors) for Accountable Leaders:
Leadership Characteristics of a Great Manager:
Model admirable behavior
Care about people on the team
Demonstrate empathy
Believe in team members' potential
Provide opportunities
Have high expectations
Provide encouragement
Advise the team
Provide safe environment
Ask for input
Consistent
Mentor/coach often
Can be vulnerable
On the flip side, when you think about leaders that did not get positive results from the team, what characteristics come to mind? Here are a few behaviors and traits to avoid as you work to build your accountable team:
Leadership Characteristics of a Bad Manager:
Instability
Changing expectations
Narcissism
Lack of trust
Poor moral compass, lack integrity
Negative attitude and comments
Blame others
Take credit for others' work
Don't care about growth of team members
Hypocritical
Here's a recap of some Do's and Don'ts for Accountable Leadership: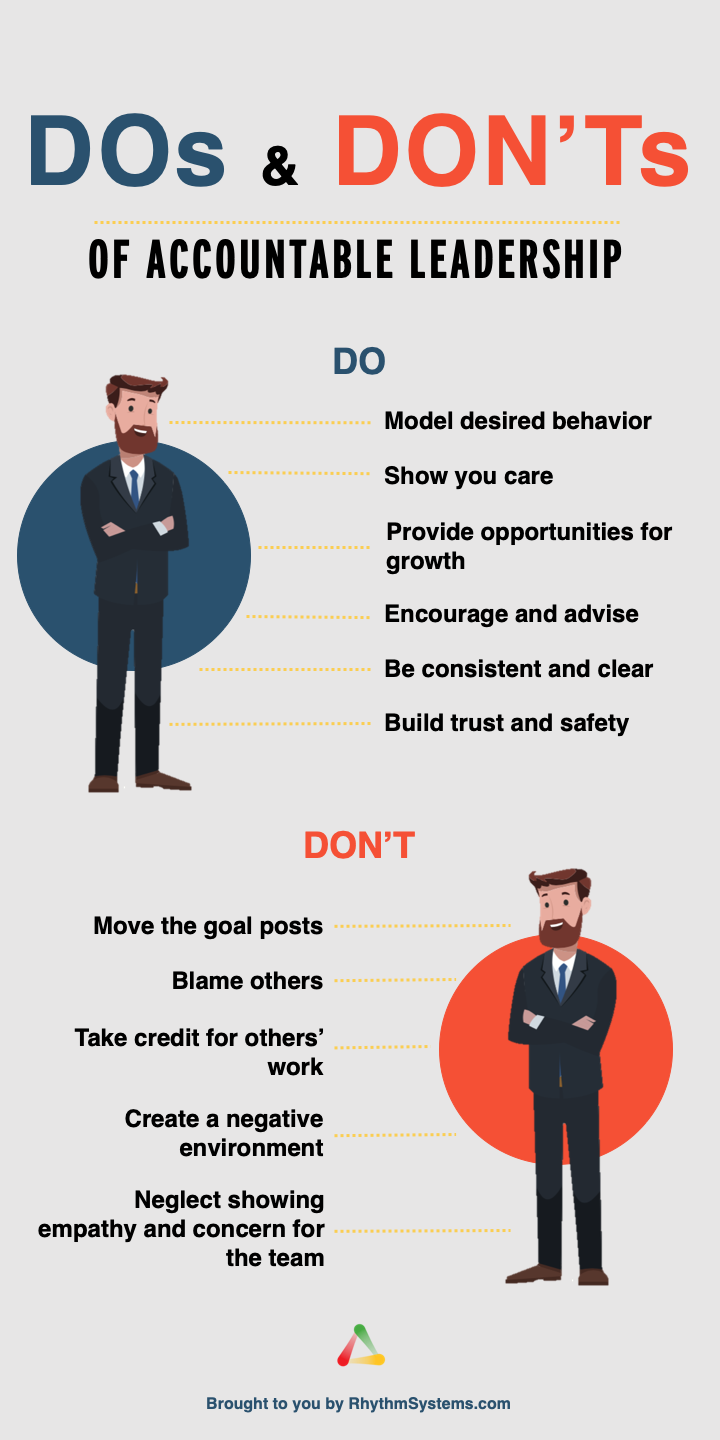 Download Infographic here.
What do you think your team would say if you asked them to do this exercise? Try it out - see what traits and characteristics they come up with for leaders who have brought out their best in the past. At the very least, it will be good food for thought as you consider how to build accountability and get the best performance and results you can out of your team. You may be a good leader now, but you can always improve by constantly working on the characteristics of a great leader. Your team accountability will improve and so will your team's performance!
Photo Credit: iStock by Getty Images