Are you wondering what Rhythm is all about? Have you watched the aggressive growth and flawless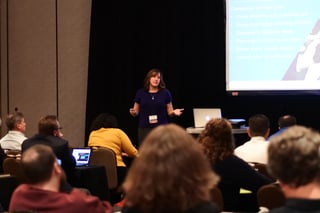 execution of other Rhythm companies from the sidelines and thought, "I'd love to do that, too!" Here's your chance to get started!
Join me at the 2017 Breakthrough Conference to learn the secret to breakthrough growth and getting more initiatives done, successfully!
My first breakout session will be "Rhythm 101: The Top 10 Plays from the Rhythm Mid-Market Playbook." Learn how to get started with the Think Plan Do methodology in your organization. Solve the problems of stalled growth by establishing base camps on the way to your long-term strategies. Achieve alignment across your organization through planning rhythms. Establish meeting rhythms to help information flow properly throughout your company.
My second breakout session will be "Rhythm 102: How to Apply Rhythm in Your Company." Learn how to take the Top 10 Plays from Rhythm 101 and begin deploying them immediately in your organization. Build an execution-ready Quarterly Plan. Develop the right set of KPIs to help you monitor and predict results. Execute like a well-oiled machine using weekly meetings to make adjustments and keep priorities on track. Collaborate company-wide to solve problems.
I love working with people who are new to the Rhythm methodology and eager for change. I hope to meet some of you at Breakthrough 2017!