Often, people think of OKRs as a tool for tech companies. This is not surprising since the goal-setting method was developed and first used by companies like Intel and Google. However, the application of rigorous goal setting and strategy execution is beneficial for organizations in any industry, including non-profit organizations.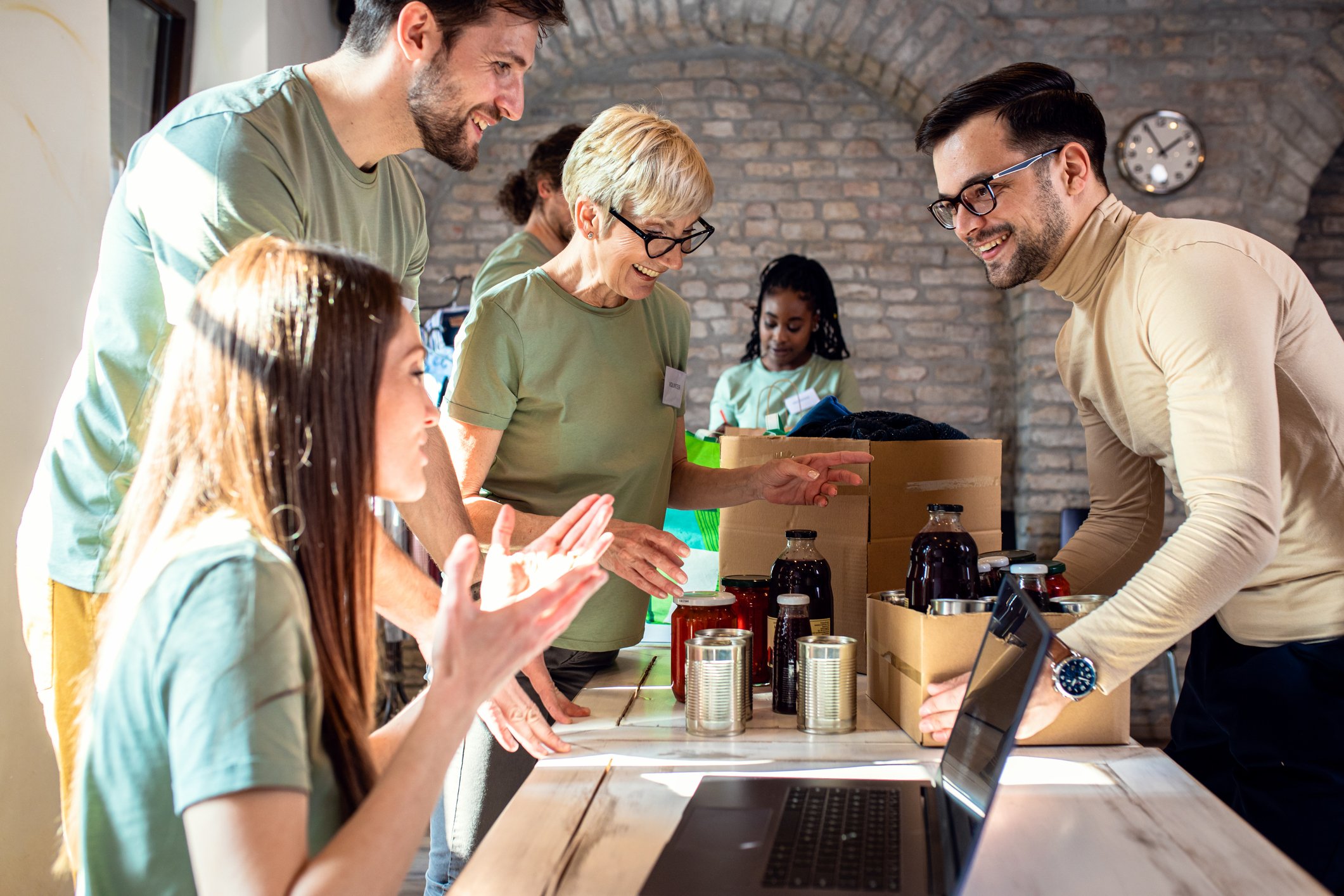 I started my career in the non-profit sector, working for a handful of organizations, including an association that supported other non-profits, before making a shift, so I've seen up close how many of these organizations operate. In all the places I worked, there was no shortage of vision, commitment, and purpose. However, many non-profit organizations have the same Achilles heel; it's difficult to focus and align around strategic goals and maintain disciplined execution when there are constantly grants to apply for, fundraising efforts to sustain, new urgent priorities thrust upon you by well-meaning volunteers, staffing issues, compassion fatigue, high rates of burn-out, daily fires to put out, new regulations to follow, and on and on to pull you away.
This is why a flexible goal-setting process is key for non-profit organizations. Setting longer-term strategic visions anchored in core purpose and values is often an easy exercise for mission-driven organizations, but turning those lofty goals into annual and quarterly execution plans is where we often stumble.
Setting OKRs for the next 90 days will help everyone understand how you are going to accomplish that critical mission, increasing the commitment of your staff and volunteers and helping you say no to priorities that detract from this purpose-filled, specific plan.
How to Get from a Purpose to a Plan
In helping our clients go from their big-picture strategy down to actionable plans for each quarter with daily and weekly steps to stay on track, our expert facilitators often use the metaphor of climbing a mountain. The base of the mountain is your core foundation - your purpose, your values, the core population you serve. The summit is your visionary goal - maybe you want to wipe out homelessness in America by 2050 or rehabilitate 500 million acres of rainforest or supply tens of thousands of teachers in underserved communities. The visionary goal should be measurable and specific, but lofty and a little scary - you shouldn't know how to get there quite yet, and it should be something that you want to achieve in the next 10+ years.
Once you have the foundation and the peak identified, then you design the path to the first base camp. You don't climb Mount Everest in one day. What can you do in the next 3-5 years that will get you on the path to the top? Set a target for the next 3-5 years and come up with some big ideas to help you get there. These 3-5 year strategies are your winning moves. For non-profits, they usually aren't about growing revenue but maybe building infrastructure, expanding reach, innovating capabilities, or deploying new service models.
Then, once you land on a handful of winning moves, that's when you break them down into smaller goals you can work on for the next year. Set objectives that are clear and specific, and then break them down into key results. We've found that setting goals for the year isn't actionable enough, especially in today's world where things change so fast. Breaking the annual OKRs down into quarterly goals will help you stay more motivated to act in a shorter time frame and more agile to adjust course as unexpected opportunities and challenges emerge.
OKR Examples for Non-Profits
At a high level, that probably sounds easy enough, but it can be hard to know where to start. The OKRs you set for your organization will be highly specific to your work, your mission, your vision, but it can be helpful to jump-start your thought process with a set of examples:
Objective: Ensure quality care for those we serve
Key Result: Hire three new program coordinators
Key Result: Roll out new volunteer training programs
Key Result: Increase average satisfaction scores on surveys from 60 to 80
Key Result: Decrease response times on requests by 10%
Objective: Improve team member health and retention
Key Result: Institute weekly 1:1 check-ins with each staff member
Key Result: Find a new benefits package that includes mental health resources and support
Key Result: Begin the exit interview process to understand and address why people leave
Key Result: Document career advancement paths to share with each staff member
Objective: Expand our global impact
Key Result: Develop relationships with at least five more international affiliates
Key Result: Host monthly virtual training sessions for international directors
Key Result: Break ground on facilities in South Africa and Brazil
Objective: Improve our financial stewardship
Key Result: Audit our spending and find ways to reallocate resources to have more money for staff salaries and service delivery
Key Result: Apply for five new grants to fund our international expansion
Key Result: Recruit at least one new board member with financial management experience
Now What?
Once you have your goals, how are you going to make sure they don't get erased off the kitchen whiteboard, rolled up and thrown away with all the other flipchart paper in the conference room, or filed away in the shared drive with the other spreadsheets you never look at or can't find? Shifting from strategy to planning is important, but the shift from planning to execution is absolutely critical. The OKRs mean nothing if they aren't actually completed.
If spreadsheets seem like the best option to keep track of your progress and share the plan with everyone, I've seen enough confusing tabs and version control nightmares to issue a word of warning. This may be a good place to start, but managing your OKRs in a spreadsheet will inevitably leave you hunting for updates, frustrated that someone else edited over your last comment, and struggling to keep the key pieces of information front and center.
Managing your OKRs in a dashboard software like Rhythm will help you stay organized and aligned, with the most recent and important information always at your fingertips. You can see the status of your objectives and key results at a glance and easily drill in to find out where the plan may be at risk. You can get even more detailed in your execution plan with milestone tasks to help you identify who needs to do what by when to be successful.
If you are ready to turn your non-profit organization into a strategy execution machine, expanding your reach and achieving your mission, reach out to us. We'd love to show you how our software can help.
Want to learn more about OKRs? Check out these additional resources:
Photo Credit: iStock by Getty Images