An empowered business development team is essential for companies looking to accelerate growth. But simply telling the group to "drive growth" lacks the focus to channel effort and track progress. This ambiguity leads to scattered, ineffective tactics.
Objectives and Key Results (OKRs) bring much-needed clarity. Creating well-written OKRs translates vague directives like "grow revenue" into specific, measurable goals powering action. They break significant goals down into bite-sized objectives tied to time-bound metrics.
For business development leaders struggling to create growth-focused OKRs, this post will outline ten concrete examples you can reference. But first, let's discuss why OKRs are a game-changer for strategic expansion. Please read on for OKR examples for business from the experts.
Why OKRs Are Critical for Growth
OKRs for growth bring three advantages that turbocharge business development results:
Strategic Focus

OKRs force teams to identify the most vital goals for moving the needle on growth. This prevents scattershot activity across too many disparate initiatives.



Alignment

OKRs cascade from executive leadership down to frontline teams. This aligns all departments to shared objectives like revenue growth.



Accountability

OKRs incorporate measurable key results tied to target completion dates. This enables tracking progress and adds urgency.
In short, OKRs bring focus, alignment, and accountability—the recipe for execution excellence. They empower autonomous teams to work creatively—but are always oriented toward what matters most.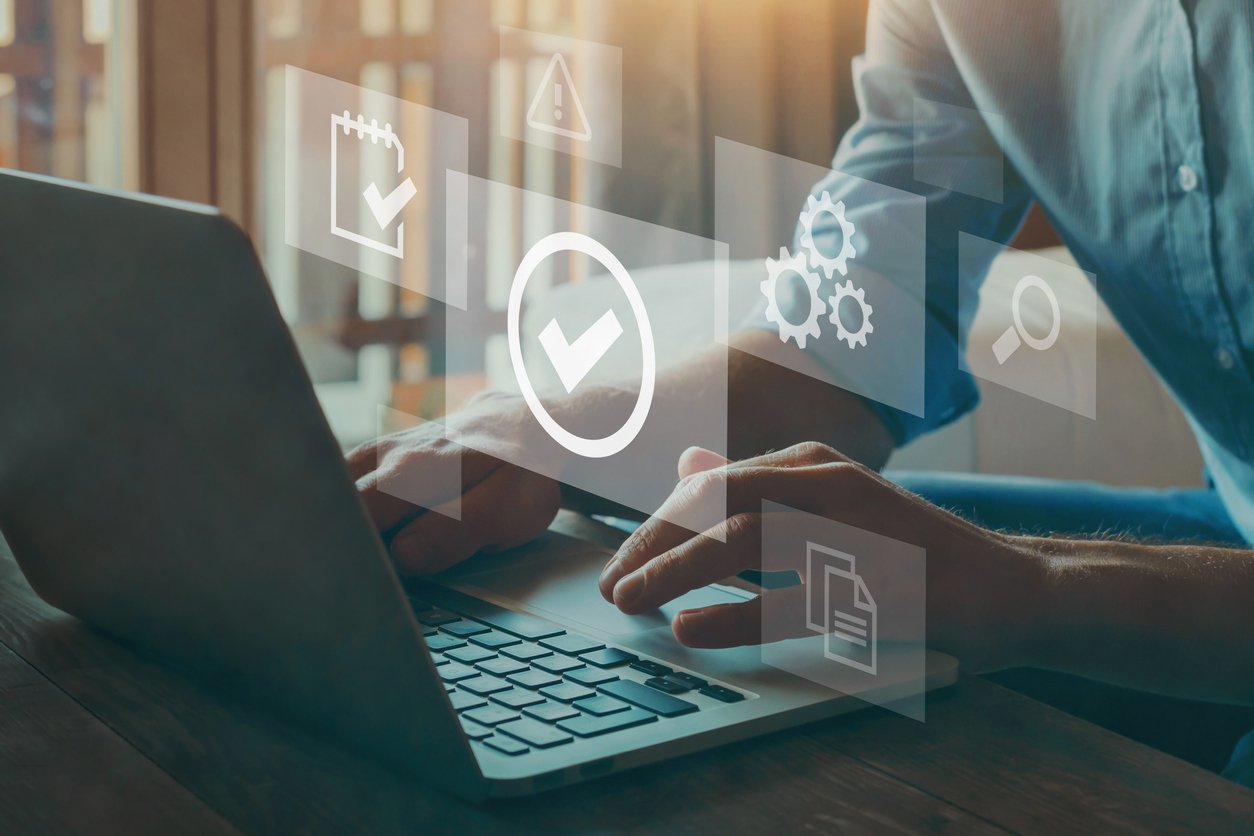 Now, let's explore the most effective 10 business development OKR examples your team can reference as models to increase the number of goals your team crushes:
Business Development OKR Example #1
Objective: Increase customer acquisition by 30% year-over-year
Key Results:
Convert 75 sales-qualified leads per month into new customers (up from 50/per month).
Achieve an 80% win rate on all proof-of-concept pilots initiated with prospects.
Onboard 15 new enterprise customers (50+ employees)
Business Development OKR Example #2
Objective: Expand wallet share among existing clients by 25% on the growth team
Key Results:
Conduct quarterly account reviews to identify cross-sell opportunities
Convert 30% of targeted accounts into multi-product clients (up from 20%)
Launch 2 new value-added service offerings improving retention
Upsell and cross-sell existing customers
Business Development OKR Example #3
Objective: Boost brand awareness and consideration with digital campaigns
Key Results:
Improve SEO domain authority ranking from 65 to 80 with user experience
Increase website visitors from marketing channels by 50%
Grow followers across social media platforms by 75%
Achieve 100,000 video views across marketing campaigns
Business Development OKR Example #4
Objective: Launch in 2 new high-growth geographic markets
Key Results:
Establish legal entities and banking by Q2
Hire regional sales leaders with target market expertise and customer experience
Customize 1 product offering to local regulatory standards per market
Conduct 5 local partnership outreach meetings per market
Business Development OKR Example #5
Objective: Release 2 new product offerings
Key Results:
Complete product requirements docs and UX mockups
Develop MVP version of 2 products ready for user testing
Achieve $25k in pre-launch sales for each new product
Ensure <2 sec latency and 99.95% uptime in a pre-launch environment
Business Development OKR Example #6
Objective: Promote sustainable growth through strategic partnerships
Key Results:
Identify 3 new alliance partners aligned with the growth strategy
Execute two new co-marketing campaigns jointly with partners
Achieve $500k in pipeline creation through channel partners
Launch 1 new integrated product offering with a strategic technology partner
Business Development OKR Example #7
Objective: Refine targeting and messaging through data analytics
Key Results:
Track sales qualified lead sources and define ideal customer profile
Improve website conversion rate from prospects by 20%
Reduce customer churn rates due to messaging gaps by 10%
Create customized nurture tracks for the top 3 buyer personas and improve customer retention
Business Development OKR Example #8
Objective: Enhance sales team effectiveness through training
Key Results:
Develop core sales methodology training for new hires
Increase deal closing knowledge with 2 workshops on objection handling
Share 5 best practice case studies on navigating sales cycles
Establish a peer coaching program for reps scoring deals below the quota
Business Development OKR Example #9
Objective: Implement a CRM system to enhance productivity
Key Results:
Document detailed workflow of all sales processes
Complete user stories and configure system based on workflows
Conduct 3 rounds of user acceptance testing and bug fixes
Train all sales reps and managers on utilizing the new CRM
Business Development OKR Example #10
Objective: Expand market reach through thought leadership
Key Results:
Have sales team members author 3 guest articles/blogs
Present at 2 target industry conferences or webcasts
Launch podcast focused on customer needs and pain points
Achieve 500 new contacts through content lead gen efforts
The Bottom Line for Business Development OKRs
The right OKRs create focus, alignment, and a bias toward action critical for business development teams seeking to deliver results. They prevent teams from losing momentum across disjointed initiatives that fail to move the needle.
While the examples above provide models, each company's OKRs should be customized to your strategy, strengths, and growth priorities, and ability to execute as a cross-functional team. The key is to outline ambitious objectives tied to time-bound, quantitative key results that track progress with a weekly check-in. This creates clarity, focus, and accountability.
Does your business development team need help crafting growth-oriented OKRs? Contact our execution experts at Rhythm Systems to learn more about our guided OKR creation process, our SMART AI Goal setting OKR software to track OKRs, and our coaching team that can help you create and manage growth. We're passionate about helping teams translate strategy into results and offer a money-back guarantee to prove it.
Looking for some additional OKR examples to help get you started?
OKR vs KPI: What's the Difference Between OKRs and KPIs and Why You Need Both?
OKR vs. KPI vs. MBO: What the Best Goal Types Have in Common
Using OKRs for Your Weekly Team Meeting
OKR Video: How to Get Started with OKRs and the Best OKR Software
OKR Examples for Manufacturing: Measure What Matters for the Quarter
Photo Credit: iStock by Getty Images