Imagine this: it's the end of the quarter. Your dashboards are Yellow and Red, you've missed key deadlines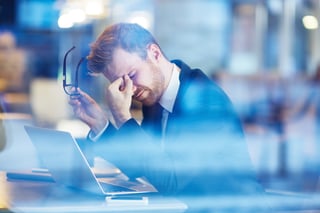 on important projects, and your team is just deflated. They've put in long hours and superhuman effort only to finish the quarter with more failures than successes. Morale is low, customer relationships are suffering, other teams are let down because your team couldn't deliver, and your company's big strategic initiatives are delayed, again. The problem is simple. People are overloaded - your team has taken on too many initiatives without enough resources, and there's no chance for success.
Fast forward to the beginning of the quarter - how could you avoid this disappointing outcome?
4 Ways to Prevent Overloading Your Team
Following these four suggestions will help your team find a balance between strategic initiatives and their day job and will bring greater focus on the most important projects for each quarter. Wouldn't you rather get 3-5 things done successfully every quarter than try for 10 and only complete 2? Give your team the gift of clarity on what's most important, and set them up for a successful quarter.
Photo Credit: iStock by Getty Images
Photo Credit: iStock by Getty Images