In an upcoming post, I will explain the five reasons why exploring a subscription model within your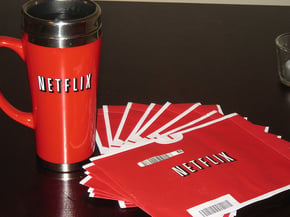 business makes sense. Today, I will provide some more information regarding the nine models outlined in John Warrillow's The Automatic Customer: Creating a Subscription Business in Any Industry. The main premise of the book is that subscribers are better than customers, as subscribers pay month after month, year after year and improve the overall value of your greatest asset: your customer base.
The book contains nine different subscription based models. The author himself is quick to point out that this is by no means a complete collection of all of the ways that you can create recurring revenue through subscriptions. However, it is a great compilation of ideas to explore to see if any make sense in your company as a business growth strategy. I will concentrate on three of the models for this blog post and will review others in the future.
The Membership Website Model charges a fee to access tools, tips and resources not available to the general public.
RestaurantOwner.com helps aspiring chefs learn to create a profitable business.
DanceStudioOwner.com is run by an owner of a dance studio for forty years who now makes more money from people subscribing to her website.
Many of these sites also run in-person events that drive attendance to their websites and create additional revenue.
This model is best for businesses with a tightly defined niche market and access to a steady flow of unique knowledge, expertise or insider information that is constantly changing.
The All You Can Eat Library Model provides access to a large library of content for a monthly fee.
Netflix has access to hundreds of thousands of titles for streaming and/or DVD rental.
Spotify has access to over 30 million digital songs for a monthly fee.
Oyster has access to a library of over one million books available for a monthly fee.
This model is best for companies that have a library of "evergreen" content, or the ability to acquire one, and a legion of existing fans such as blog subscribers, Twitter followers, LinkedIn connections, etc. who already consume your free content.
The Private Club Model concentrates more on to whom subscribers will have access, rather than what they will get.
Country Clubs all across the country require a membership fee as well as money each time that you play a round of golf.
The Genius Network charges a $25,000 annual investment to be part of their "Wisdom Network" to mingle with entrepreneurs, authors and innovators when they meet three times a year.
People subscribe for access and status.
This model is best for something that is limited in supply, typically a service or an experience, that is in demand among affluent consumers, and a market of achievement-oriented strivers who are always attracted to the greener grass on the other side.
I hope these three types of subscription models gave you something to think about for your business. If any of them piqued your interest, I suggest reading the book in full. It will provide lots of insight into the right questions to ask prior to testing, the effect it will have on your P&L statements and many other considerations to keep in mind while developing a business plan.
Photo Credit: iStock by Getty Images