Make Sense of the Chaos with KPI Software and Dashboards
Focus your team and keep your plan on track with our KPI software with visual dashboards.
KPIs and Dashboards Provide a Clear View
Knowing what business results to affect and what problems need to be solved is critical to establishing the right company KPI's. Effective KPI's drive action that positively affects results through a clear definition of success, while being visible at a team level.
Rhythm KPI dashboard software provides tools that help to develop, record, view and adjust KPI's, keeping teams on track and accountable, while providing a window to overall business success.
Get teams aligned with documented success criteria.
Utilize KPI dashboards to keep meetings on track.
Get a quick pulse of company health in seconds with 'scorecards'.
Categorize KPIs and assign owners.
Track trends and make adjustments.
See our KPI dashboard software in action or get a free personalized demo.
An Easy To Use KPI Software Dashboard View Your KPIs
As team members enter KPI data into Rhythm, it automatically populates dashboard views for the company.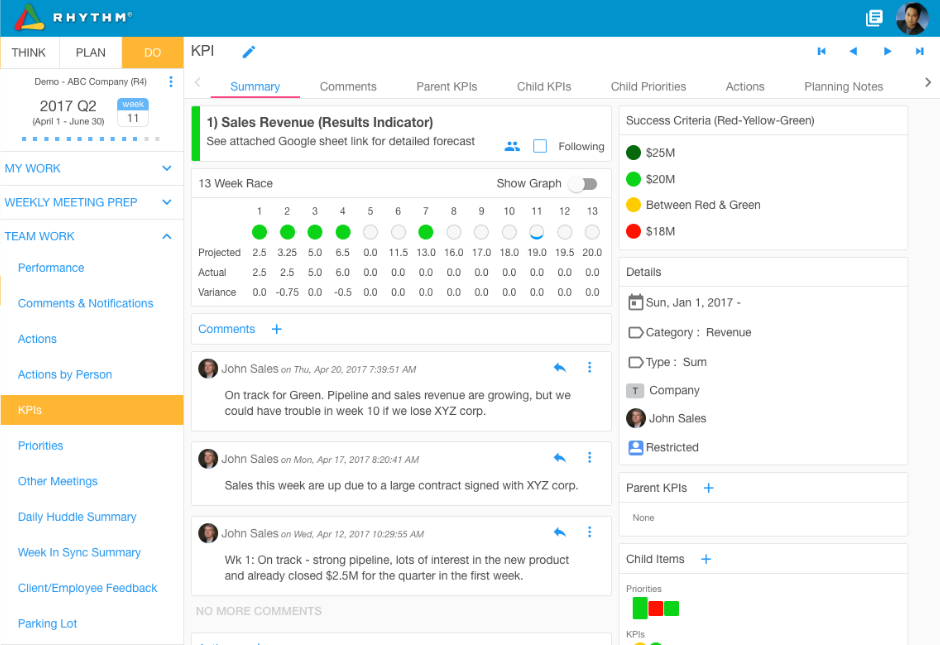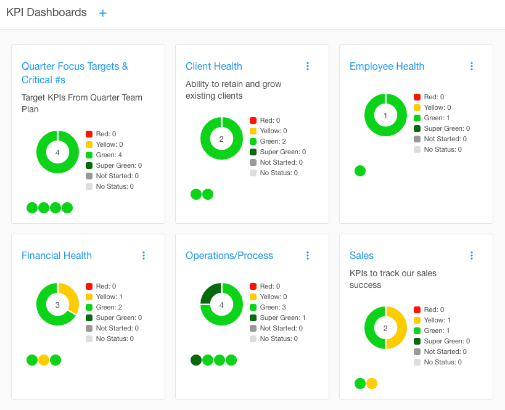 Rhythm KPI Dashboards Keep You Focused
KPI Dashboards let you know what you need to discuss and let you drill down to see how other departments and groups are contributing to achieving the company goals.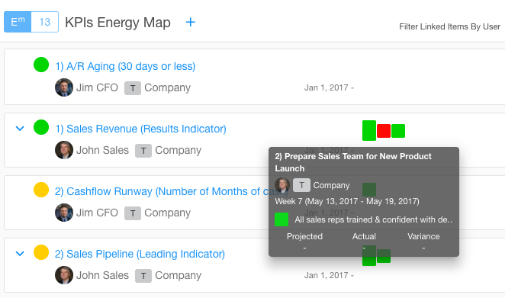 Different Views For Success
Not everyone wants to view their metrics the same way. Rhythm provides multiple ways to view your KPIs. You can choose one of these views or a combination of them to use in your Weekly Adjustment Meetings when you view and discuss KPIs.
Company Health Scorecard
Energy Map Dashboard
13 Week Race Dashboard
Custom KPI Dashboards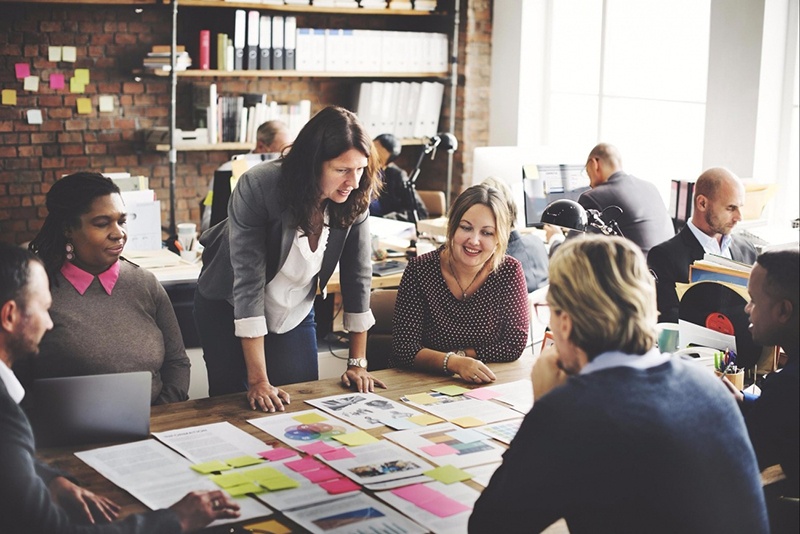 Let Us Help Get You Started
We help you review and test your plan to make sure it passes the financial, accountability, focus and energy aspects.
We teach you to collaborate as a High Performance Team to accelerate great execution.
We help you establish the right habits to consistently meet or exceed your growth goals.
Request More Information on KPI Dashboards