Get More Strategic Initiatives Done
Use our employee engagement resources to motivate your team for success.
Employee Engagement Resources for Alignment and Motivation
An engaged team equals a high-performance team. Creating team alignment and accountability, providing visibility to company goals, and setting clear expectations enhances employee engagement and motivates teams to achieve success.
Rhythm software provides tools to plan annual and quarterly goals, establish and track KPI's, maximize meetings, and create cross-functional visibility that takes teams out of silos and encourages communication that positively impacts project success.
Increase job satisfaction by focusing employees on relevant goals.
Encourage communication within and across teams.
Save money and time by increasing productivity.
Create engagement and personal ownership.
Build collaborative teams through the effective management of projects.
Ensure Employees are Aligned and Working Toward Your Goals
Hire well, create accountability and have the right performance conversations.
The Rhythm platform includes a comprehensive Job Scorecard feature that will help you document job roles, understand and create KPIs to track desired results for those roles, and track how well people are doing - every day.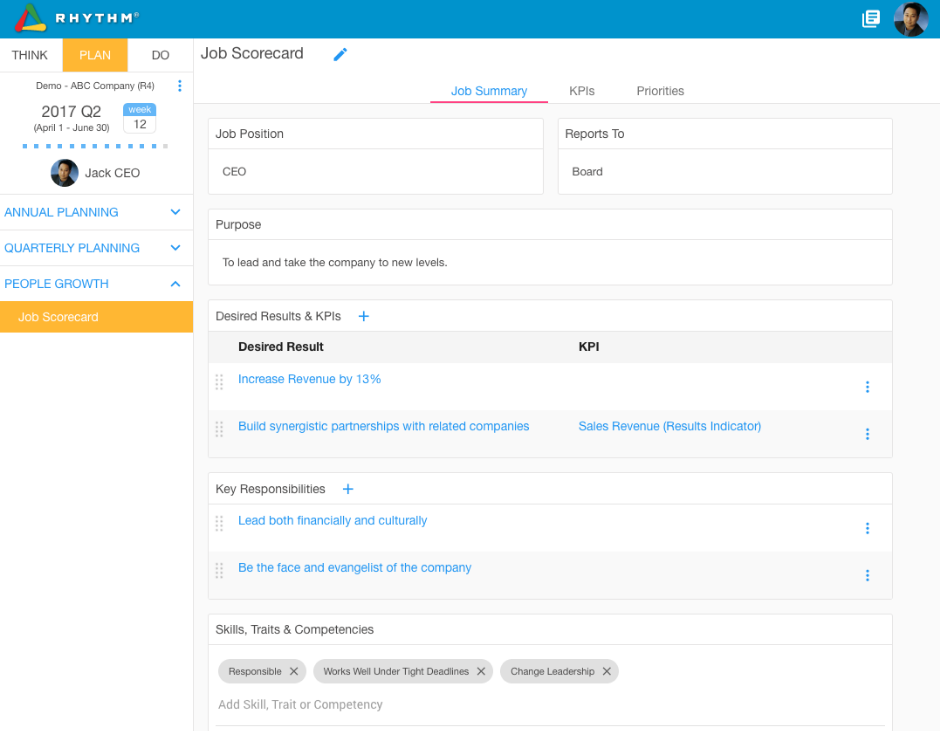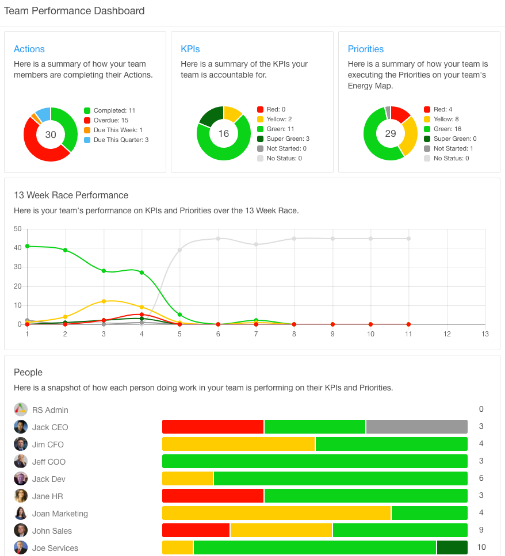 Team Performance Dashboard
Get an eagle's-eye view of how your team is performing and whether your actions, KPIs and priorities are on track for success. The Performance Dashboard also helps you quickly clarify accountability for specific company results.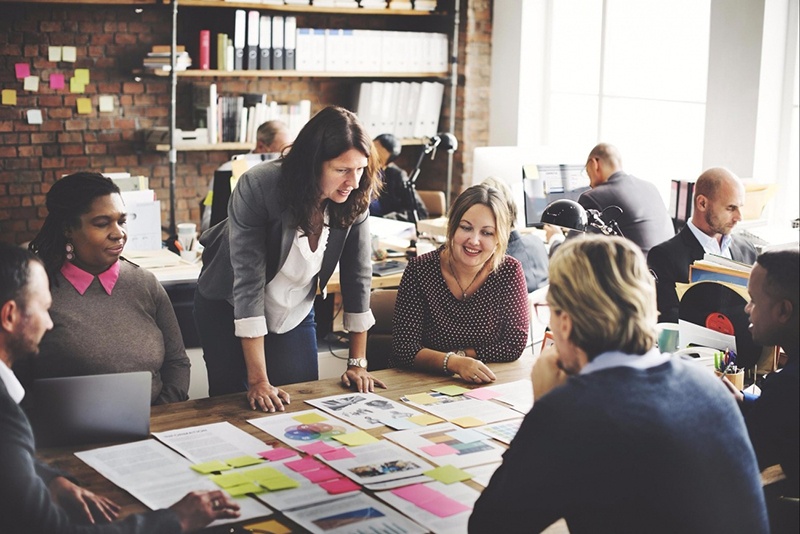 Let Us Help Get You Started
We help you review and test your plan to make sure it passes the financial, accountability, focus and energy tests.
We teach you to collaborate as a High Performance Team to accelerate great execution.
We help you establish the right habits to consistently meet or exceed your growth goals.