I am often asked about the impact of leaders on a company's strategy execution. Sometimes we have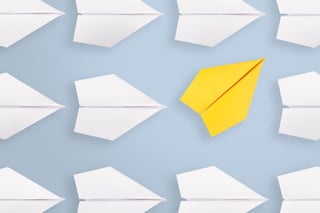 process and execution problems. But just as often, I have found that the company may actually have done a good job with execution planning, or creating priorities and KPIs. However, the leaders and managers are having trouble driving performance and results. In these cases, weakness in team leaders can be masquerading as execution issues.
Your leaders determine the performance of their teams and the results that your company achieves. Every single customer or project rolls up to a manager/leader. Your leaders determine 100% of your company's results and performance!
I put this SlideShare together to help you think and assess. I hope you are doing well in this area. If not, please think on this SlideShare. If you are doing great, review it to get even stronger.
How Accountable Team Leaders Deliver Awesome Results
Here's to accountable leaders and teams driving strong performance and results for all our companies!
If you enjoyed this post, check out these additional team accountability resources:
The Five C's of Team Accountability
Team Accountability Assessment
Team Accountability Begins with Personal Accountability
Building Team Accountability: Job Scorecards
10 Signs of an Accountable Culture [Infographic]
Growing Accountability in Your Organization
Quick Tips for Building Accountability
5 Steps to Having an Accountability Discussion [Video]
Learn more about accountable leaders and teams.
Photo Credit: iStock by Getty Images