It is no secret that your people are instrumental to the success of your business. In order to have a great company, you not only have to hire the right people and get them in the right seats as Jim Collins says, you also have to work to retain and engage those people once you have them. The best companies use key performance indicators for employees to make sure that they are getting the most out of their most important investment - their employees.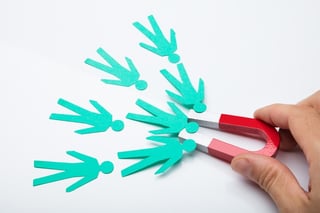 Employee engagement is key not only to increasing productivity and lowering operational costs; higher engagement is also linked to higher customer ratings, less employee turnover and fewer safety incidents. Gallup estimates that "disengagement costs the U.S. $450 billion to $550 billion per year." In Rob Markey's Harvard Business Review article "The Four Secrets to Employee Engagement," he cites a frightening finding from Bain & Company, that "engagement levels are lowest among sales and service employees, who have the most interactions with customers." You can see the problem when the people who have the most influence over whether you will get and keep customers essentially don't care one way or the other. Having a great set of Employee KPIs can increase employee performance and increase net profit margin, as well as giving them a sense of purpose in the company's culture.
There's a lot of great information about how to increase employee engagement and ensure that you're doing everything you can to get the right people in your company and have them doing the right things for the right reasons. But, how do you know if what you're trying is working? Many companies make the mistake of implementing programs for engagement or leadership development or hiring and miss the critical step of measuring the results they want to achieve. Without KPIs to measure where you started and your progress toward your goals, you won't know if your efforts to create an engaged workforce, decrease turnaround, increase employee satisfaction, or whatever the particular problem or opportunity you are working to solve are successful or not.
In a recent weekly Keep Smart meeting of our village of consultants, our CEO Patrick Thean shared with us some examples of KPIs in the "People" (or employee) category in our Rhythm KPI Scorecard. If you are trying to improve employee engagement, you may be wondering, what is the right handful of Employee KPI examples for employees that we should measure to know if we're on track? How will the employee performance be achieved if they aren't aware on what they are being measured on. This is one of the reasons that we believe the Balanced Job Scorecard is the best way for long term role and goal clarity to drive engaging performance reviews.
A word of caution before you read on: Rather than picking a KPI from this list of examples, this isn't meant to a simple employee KPI template, I would encourage you to think of these as simply brainstorming fodder. The best KPIs for you are going to be specific to your business and the particular challenge or opportunity you are facing, and shouldn't be limited to the HR department. To get to the KPIs that are really going to help you, you should start by considering the result that you want to achieve regarding your employees, and then dig deeper by asking a lot of questions to find a leading indicator KPI that you can push on to drive that result. This process will yield far more effective results for your company than simply picking a KPI from a list; that being said, this list might spark a thought that can lead you to the right employee metrics to help you measure what you most want to move in your business.
Here are a handful of Employee KPI examples:
Voluntary Attrition or Turnover
# of Key Hires
Keep Smart (Learning)
Gallup Employee Engagement Survey
Employee NPS (Net Promoter Score)
Percentage of "A Players" - Total
Percentage of "A Players" - Managers
Case Study Example:
Patrick shared a story about working with one of his clients on improving employee engagement. As followers of the TopGrading methodology, their goal was to have as many A Players as possible on their team. They started by measuring their employees as A, B, or C players based on both performance and Core Values. Then, they tracked "% of A Players" as a KPI.
They couldn't get this percentage higher than 50%, so they changed their strategy slightly, and identified a leading indicator that could help them push on the result they wanted. Their new goal was to have 100% of managers as A Players. The idea was that A Player managers would hire other A Players and coach their direct reports who were B Players to improve performance or make tough decisions to fire people who were C Players. This new strategy worked! Once they shifted focus to ensuring that all of their managers were A Players, their total percentage of A Players increased to 70%. Setting goals, and relentlessly executing against them day after day, is the key to achieving your goals.
Hopefully, these examples and the case study illustrating how one of our client companies was able to leverage leading indicators to push on the Employee results they were hoping to achieve will help your team think through the right handful of KPIs to monitor to know if your employee health is on track or if you need to make some changes to build your company and grow with purpose. Visit our comprehensive list of 179 KPIs to execute your balanced scorecard to get your KPI business goal dashboard started.
See how Rhythm Systems software can help you execute your KPI strategy and all of your strategic initiatives.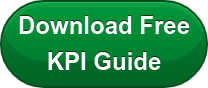 Rhythm Systems KPI Resource Center
Looking for some KPI Examples to help get you started? Check out our KPI blog articles:
The Power of Systems and People: Accountable Leaders and Teams
Comprehensive List of 179 KPI Examples for Any Industry
27 Recruiting KPI Examples for the Staffing Industry
The Five C's of Team Accountability
25 KPI Examples for Manufacturing Companies
33 KPI Examples to Measure Productivity & Prevent Organizational Drag
KPI Examples for Successful Sales Teams
Editor's Note: This post was originally publish on May 4, 2015, and has been updated.
Photo Credit: iStock by Getty Images