Organizational performance is an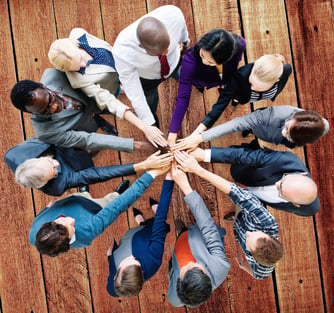 essential aspect of any business. Being a growing business is great for attracting and keeping talented employees. It affects how well companies perform and whether they can compete in their industries. Organizational performance starts at the top with the leadership and executive teams. Performance measurement is at the heart of every high-performance company, and they can clearly define and measure organizational performance.
At Rhythm Systems, we've been increasing organizational performance with our #1-rated easy-to-use software for 15 years, and we'd be happy to share what we've learned. Organizations with solid corporate performance management systems outperform their peers by up to 30% on average.
The following are the most crucial factors that influence organizational performance:
Organizational Culture
Rhythm of Work
3-5 Year Strategic Plan
Annual and Quarterly Planning with Cross-Functional Alignment
Effective Weekly Meetings
We'll discuss these on a high level in this article. I will link to supporting information so you can dig deeper into the organizational performance management sections below.


Organizational Culture
Organizational culture is a set of shared values, beliefs, and behaviors that an organization holds. It can be defined as the "patterns of behavior" in which people work together to accomplish organizational goals (Hogan & Hogan, 2003). It is the way that people work together to achieve common goals. This study aimed to determine if there were any differences between the two companies based on their organizational cultures. The results showed that both companies had similar corporate cultures; however, one had a more positive culture than the other.
Organizational performance is a skill that a company can define, measure, and improve using the proper KPIs, quarterly rocks, and a goal management system to keep employees engaged and motivated. It would be best if you worked on organizational culture daily with a great BHAG (long-term goal), clearly respected set core values and mutual respect. Investing in people and culture is one of the most often overlooked measures that leads to improved financial performance and increased market share.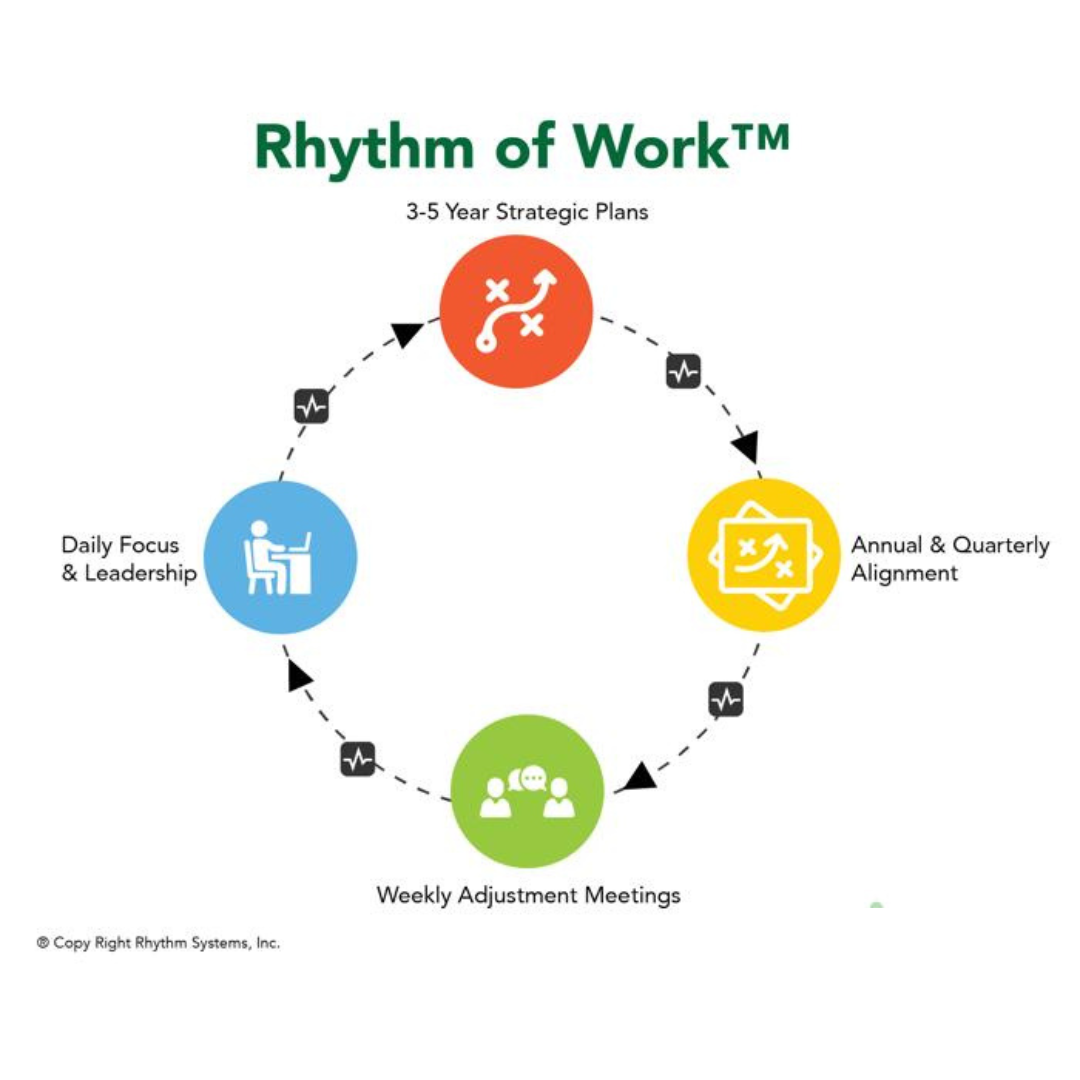 3-5 Year Strategic Plan
Long-term planning usually involves people from different departments working together for several years, so getting off course or losing sight of what everyone is trying to accomplish is straightforward. You might know all the details; you can fill those in later, but make sure you define as much as possible - even if you are still figuring out exactly how to get there. This strategic plan is different from budgeting but needs to be done first to ensure that you can adequately fund your growth plans. (See: When to do strategic planning vs. budgeting for more information).
If you organize initiatives as projects with a seen common purpose and the right software to keep track of goals and progress, it's easy to keep on track. With this technology, you can easily track your progress and discover any issues before they become significant problems. Finding things early is always the most cost-effective way to treat a problem; the tricky thing is finding it. That's why you must ensure that your entire organization knows the plan, not just the strategic planners. It needs to be communicated, and over-communicated is better than under-communicated.
Annual and Quarterly Operational Planning Alignment
To build and sustain an effective team, you must keep them focused on strategic goals. High-Performance Teams need a tool designed to manage work towards expected results, linking the strategic plan to the projects and the action items within each project. Cross-functional Organizational alignment is a crucial outcome of effective team planning.
Because the work is arranged into projects, which are then broken down into tasks, those responsible for the outcomes of these projects must learn to work across the organization. This creates a powerful unity among team members and removes any issues or dysfunction caused by silos. However, things are always moving in business, so you need to have effective and efficient weekly meetings. Could you make sure you think about your critical numbers for the year? This is one of the best ways to measure organizational performance.
Weekly Adjustment Meetings to Solve Problems Fast
Meetings that aren't productive waste both time and energy. It is the managers' responsibility to ensure that teams are clear on goals and priorities; having a clear dashboard for the team and each individual helps ensure this. Meetings are several factors more effective when participants know what the issues are and have reviewed their dashboards before the meeting. You'll need to have everyone schedule a quick 15-minute calendar block to check the dashboards and be ready to discuss any adjustments that need to be made.
At cross-functional meetings, everyone will know the status of all initiatives and what is required to achieve productive results. You'll have to ensure that each team member knows their role and how they fit into the bigger picture. This is how growing mid-market companies eliminate silos and build strong trust and collaboration. They can do so because they have created an environment where everyone feels empowered to speak up and share their ideas with others.
Daily Focus and Effective Leadership
CEOs, executives, and managers can each have dashboards where they can see a scorecard of project statuses. Whenever a status is red or yellow, they can drill down to see where the issue lies, and by reading the associated comments, they understand the underlying context. We find that the best team solves most of their problems outside of their meetings. The best way to improve employee productivity is to not waste time in unnecessary meetings.
The key is to have the right system that enables CEOs and managers to measure what matters and let the CEO, department, project managers, and team leaders know when they need to step into, mentor, and coach toward high performance. This allows for quick and effective responses to issues in a timely matter instead of letting the CEO to be baffled by hearing about a problem for the first time at a quarterly meeting.
Teamwork - The ability of individuals to work together effectively.
Leadership - The ability of leaders to motivate others to achieve goals.
Communication - The ability of managers to communicate clearly with their staff.
Training & Development - The ability of management to provide training and development opportunities for its workers.
Performance Management - The ability of management to reward and retain talent
Contact us to find out how we can help you bring your entire company together so you can confidently execute your growth strategies.
What role does leadership play in improving organizational performance?
A study by The Center for Creative Leadership found that organizations with high levels of employee involvement and commitment had higher levels of customer satisfaction and profitability. This means employees who are engaged in their jobs and committed to their organization perform better.
Leadership plays a crucial role in helping companies improve organizational performance. To achieve this, leaders should focus on developing their skills and abilities. They also need to build relationships with their teams and encourage them to take ownership of their roles. We often find that leaders are bogged down in daily chores and need to take the time to step back, analyze, and adjust.
Rhythm provides a High-Performance Platform and White Glove services that include management consulting and change management experts to help you establish the Right Rhythm of Work™ to change habits towards high performance. We can coach you through all the challenges and opportunities and give you a framework to get it done. We've also got the software and customer success teams to keep you reaching your goals.
If you enjoyed this post on organizational performance, here are some others you may like:
A Leader's Template: 6 Questions to Ask in Your Next One-on-One Meeting
5 Insights You'll Learn from Executive Coaching
Employee KPI Examples: How to Measure What You Want to Move
The Five C's of Team Accountability
Strategic vs. Tactical Leaders: Which Are You? [Video]
11 Books Every CEO Should Read
Daily Routines of Successful CEOs [Infographic]
Photo Credit: iStock by Getty Images