In January, most of us are thinking about our health and making resolutions to eat better, exercise more,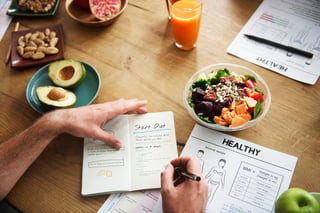 or practice meditation. Taking stock of your personal health is important, and so is taking stock of your business health. As the year kicks off, consider taking our Company Health Check to determine if there are any areas of improvement you should be focusing on for your company in 2018.
Just as your personal health can be measured and improved in four key areas (physical, mental, emotional, spiritual), so can the health of your business.
Our health check addresses these four key areas:
To care for the health of your business in these four key areas as we head into a new year, start with a baseline. Take our Company Health Check today and get some great insights into what you should be measuring and adjusting to stay healthy, strong, and growing in the new year.
Photo Credit: iStock by Getty Images
Photo Credit: iStock by Getty Images