As a manager, it is often difficult to manage your own personal work and also lead your team to victory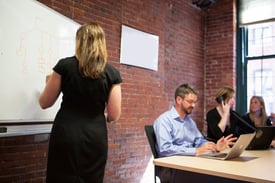 and growth. Wouldn't you love to have a clear picture of how everyone in your department is doing executing against their KPIs and top Priorities every day?
We built our new People EnergyMap in Rhythm to give you that picture. In just 2 simple steps each day you can increase your team's speed of execution by 7x or more over waiting to review your plan execution in weekly meetings alone.
Step 1: Check in every day to see who needs help.
With one click you will know who needs help and why. Your team is statusing their plan execution every week. Often managers will check that weekly and sometimes feel overwhelmed later in a quarter with multiple items statused Red or Yellow and the need to help multiple team members all at once. Checking-in daily helps you know problems faster so that you can provide help and direction instantly, greatly increasing your speed of execution.
Step 2: Real-time comments will get your team un-stuck.
People solve problems, not dashboards. My Work for managers lets you see in an instant where your team members are succeeding and where they are struggling. Use comments in My Work to help your team get unstuck. Collaborate across departments to get the best solution by harnessing the collective intelligence of the people in your entire enterprise. Manage your team to success every day.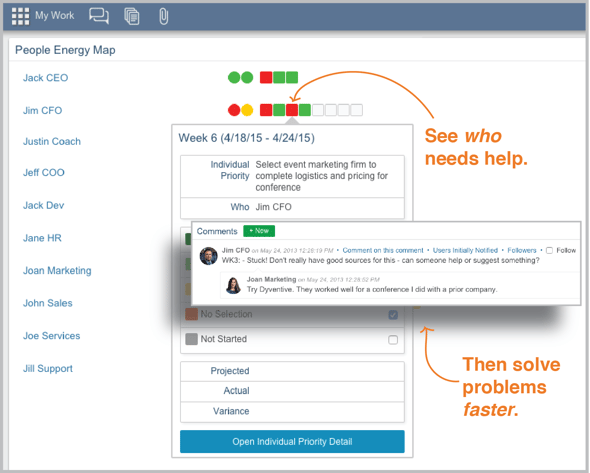 Results: Execute 7x Faster!
You no longer need to wait for a weekly or monthly meeting or report to understand where to give praise and where to provide help. Just one click takes you to any item you want details on so that you can learn from where you are succeeding and offer help to your team members to get them un-stuck.
Working and collaborating in Rhythm daily rather than weekly with your team can increase your speed of execution by 7x!