In the ever-evolving landscape of the staffing industry, mastering the art of measuring and leveraging Key Performance Indicators (KPIs) has become more crucial than ever. As the world adapts to the new remote normal, staffing and consulting businesses are challenged to effectively monitor the performance of their sales representatives, recruiters, account managers, and other key roles. In this guide, we will explore the significance of KPIs for staffing businesses, identify the ideal individuals to monitor these indicators, and emphasize the importance of transparency. Additionally, we'll highlight how Rhythm Systems can transform the way you approach KPIs to boost productivity and achieve unparalleled success.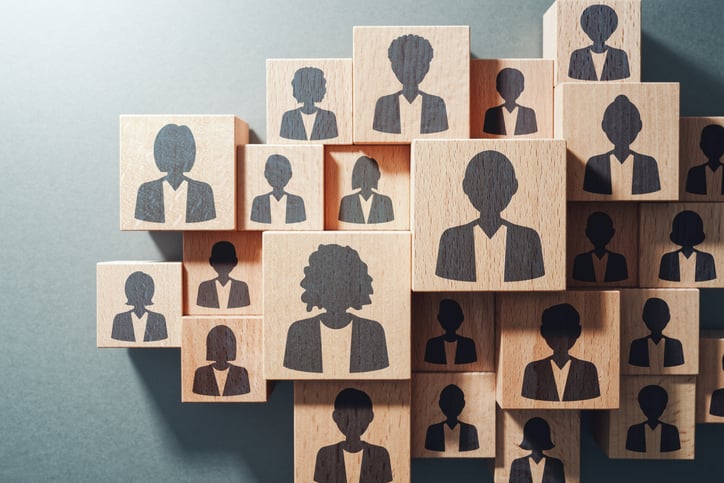 Who Tracks the Key Performance Indicators?
Key Performance Indicators should be an integral part of your staffing organization, spanning from the C-suite to the VP, director, branch manager, and finally recruiting and sales managers. It's essential that KPIs are not mandated but rather embraced organically throughout the organization. If your sales teams or recruiters are resistant to KPIs, it's essential to identify the underlying issues and work toward alignment.
Whom to Share Key Performance Indicators With
Transparency is the cornerstone of success in staffing businesses. It's crucial to share KPIs not only internally but also with your clients. By collaborating closely with clients and sharing metrics, you can identify areas for improvement, streamline processes, and eliminate inconsistencies. This collaboration can help clients understand industry standards and ensure they meet these benchmarks.
Moreover, cutting-edge technologies, such as AI-powered Applicant Tracking Systems (ATS) and video interviews, are transforming the way staffing businesses track and leverage KPIs to drive growth and efficiency.
Top 6 Key Performance Indicators to Measure Staffing Productivity
Here are the top KPIs that are indispensable for staffing businesses in the post-COVID world:
Time to Hire
The pandemic has amplified the demand for skilled talent, making time-to-hire a critical KPI. This indicator can be dissected into submission-to-interview and interview-to-hire timelines, offering insights into customer responsiveness. Sharing this KPI with clients fosters collaboration and process improvement.
Quality of Hire
Quality of hire is paramount in staffing. Tracking variables from hiring to termination is essential, and negative trends must be addressed promptly. Embracing video interviews can significantly enhance the quality of hire, setting a new standard for excellence.
Candidate Sourcing
Diversifying candidate sourcing across various channels, including social media, job boards, and sourcing partners, is vital. Tracking submission rates, interviews, and candidate quality by source helps staffing businesses allocate resources effectively.
Cost per Hire
Evaluating cost per hire comprehensively, including all expenses, is essential for leaders and recruiters alike. Transparency in this KPI empowers decision-makers to optimize costs.
Candidate Pipeline
Maintaining a robust candidate pipeline is crucial. Clients expect immediate access to qualified candidates. Identifying 'most placeable candidates' and proactively sharing this list with clients enhances opportunities. Leveraging ATS systems streamlines pipeline management.
Offer to Acceptance
Offer to acceptance is a vital KPI, reflecting candidates' motivation and market conditions. Tracking and improving this indicator is essential for long-term success, especially as rejections may rise post-pandemic.
Rhythm Systems provides the framework and tools to not only measure these KPIs but also leverage them to optimize productivity and drive growth. In the post-COVID world, mastering KPIs with Rhythm Systems will be your roadmap to staffing success, saving you time, effort, and valuable resources along the way.
Check out these additional KPI related resources:
5 Simple Steps to Create Useful KPIs (Video)
5 Tips to create, evaluate and use Key Performance Indicators (KPIs) to drive results in your business
33 KPI Examples to Measure Productivity & Prevent Organizational Drag
Key Performance Indicators for Employees
How to Keep Your Top Talent: 12 Actionable Tips for Engaging Talent
Employee Engagement Mistakes to Avoid
A Better Way to Attract, Retain & Reward Top Talent
Recruiting A Players: How to Find and Develop Topgrading "A Players"
Photo Credit: iStock by Getty Images