NFL teams have a depth chart for their positions. If the starting quarterback is lost to injury, the backup takes over. If the backup is lost to injury, the 2nd backup takes over. This is called a depth chart.
Do you have a depth chart for your key "execution seats" (the doing seats - those that help you achieve your plan)? Your business model probably does not provide the funding for backups and backups for the backups like an NFL team. How do you protect yourself from the risk of a key person leaving?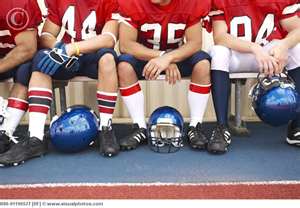 Here are three ideas for you to develop a virtual depth chart that can alleviate some of the risk of losing key resources who occupy key seats:
Cross train people for specific positions that they can fill in the interim, while you look for replacements.

Create relationships with other firms that you can use to fill the position temporarily.

Hire a resource or two that are focused on corporate projects that are simultaneously trained for key positions. They can step in when needed.
In How the Mighty Fall, Jim Collins talked about how missing people in key execution seats can cause failure. Don't wait. Create your depth chart today and come up with a plan to backfill your key execution seats.