For over a decade, our consultants have worked with client CEOs to help them exceed industry standards and build great companies. Having seen thousands of business plans and helped hundreds of CEOs around the world, some very clear patterns emerge in our work. We've distilled the most important factors to building a great company of aligned teams who execute flawlessly into a simple system. I say "simple," because the concepts are easy to understand; however, they can be challenging to implement—just as the concept of exercise and balanced diet are easy to understand but be difficult to achieve.
What are these pillars of the CEO's system for success?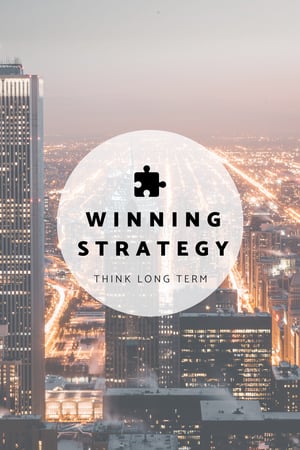 Winning Long-Term Strategy.
This is going to come as no surprise, but you have to have a strategy for long term success. Most of our clients come to us with more strategic ideas than they know what to do with, but they have a difficult time evaluating the options and making decisions or bringing those decisions from ideas into action. A winning long-term strategy is composed of some core foundational elements: your values, your purpose, your Big Hairy Audacious Goal (BHAG), and some revenue generating initiatives that are going to help your business grow over the next 3-5 years (like new business lines, mergers and acquisitions, new markets or locations).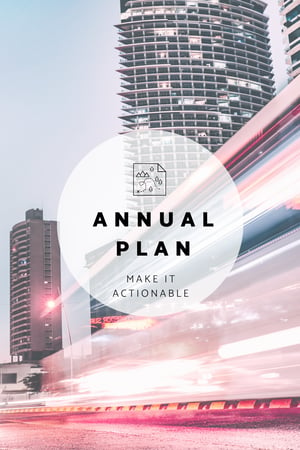 Actionable Annual Plan.
Again, this seems obvious. It's not hard to create targets for the year; most companies do this step. The problem with most annual plans is that they never get done. The typical annual plan contains too many initiatives and is never put into action in spite of good intentions. Anyone who has ever set a New Year's Resolution knows it takes more than setting goals for the year to create success, and that's when you just have yourself to worry about, not an entire company with other projects vying for resources and energy.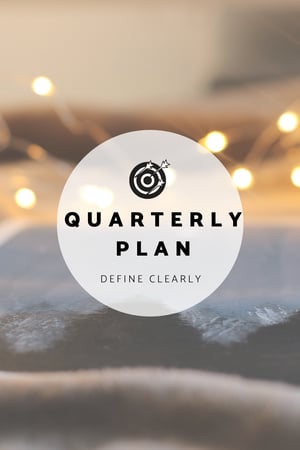 Clearly Defined Quarterly Plan.
Creating a specific plan for each 13-week race is critical to help you stay aligned to achieving your annual goals while being agile and responding to changing conditions. Agreeing on a focused quarterly plan is the best way to execute on your strategic initiatives. Your quarterly plan has to do more than paint broad strokes of what you want to get done; you need to clearly define success and map out how you are going to get there. Setting clear, specific, measurable goals for your quarter and cascading those throughout your organization is one of the most critical steps for success.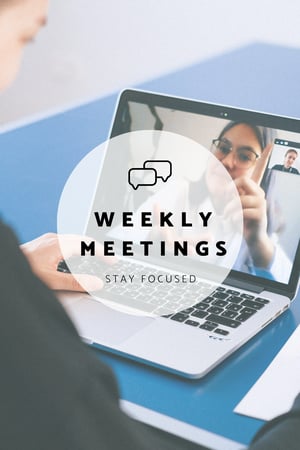 Focused Weekly Meetings.
Again, creating the best plans at the beginning of the quarter will fall flat if you don't have a process for monitoring progress and making adjustments each week. Your team's weekly meetings can't be boring status updates; you need to use that valuable time productively to solve problems, maintain alignment and keep on track to achieve your most important goals for the quarter.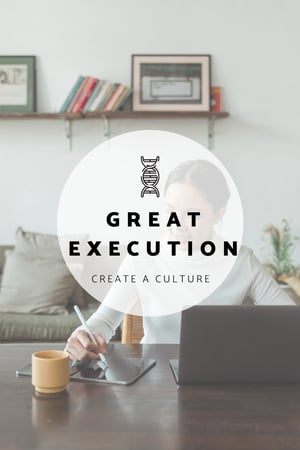 A Culture of Great Execution.
You can do everything right up to this point, but if your people are sandbagging when they set goals or don't feel safe to speak up when execution inevitably goes off track, you won't succeed. If your team lacks discipline and shies away from accountability, it will be an uphill battle every single time. You need a culture of great execution, and culture starts with you, the CEO.
You need all five pillars to be successful, and when you have them all, you have a proven system for success. If you get started and hit some obstacles - as I said, this is simple but not easy - don't go it alone. Our expert consultants are ready to help.
Interested in learning more about your
3 year strategic plan?
The CEOs Strategy-Execution Gap...And How To Fix It
How to Prepare for an Effective Strategic Planning Session
Choose Your 3 Year Strategic Growth Initiatives Wisely With This 4 Step Process
5 Steps to Getting Started on 3 Year Strategic Plans with Winning Moves
Have You Validated Your 3 Year Strategic Plan?
Strong 3 Year Strategic Plans to Grow Revenue and Stay Competitive
16 Strategic Planning Tips to Keep Your Strategic Plan Alive
Don't Confuse Strategic Thinking And Strategy Execution Plans
9 Steps to a New Revenue Growth Strategy [Infographic]
Photo Credit: iStock by Getty Images