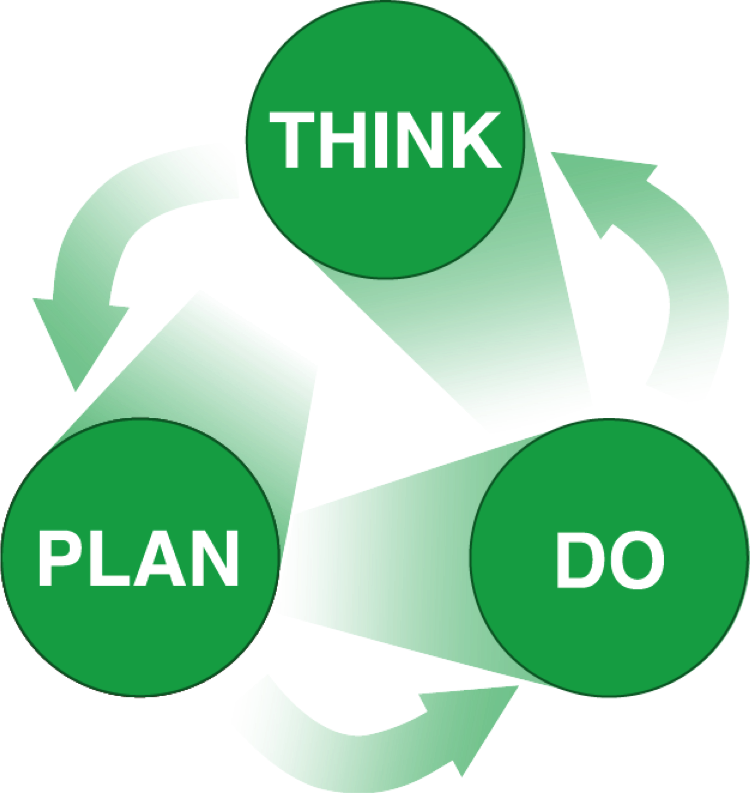 There are many views or definitions of strategy. Renowned Harvard Business School professor and strategy expert Michael Porter provided one that I like because of both its simplicity and clarity. Porter defines strategy as:
The creation of a unique and valuable position, involving a different set of activities.
Porter argues that tactical improvements or operational efficiencies are not strategies but that the essence of strategy is to perform a different set of activities from that of your rivals. For many businesses, regardless of size, strategy work may get completed annually but there is a disconnect between strategy and performance. There have been many books and articles written on the topic of "Execution". An Execution framework is critical to be certain, but outstanding execution will not rescue strategy that lacks focus or differentiation. To be successful, a company must master the three areas of Strategic Growth: Strategic Thinking, Execution Planning, and actually Doing the Work.