I recently had the pleasure of visiting Dr. Stephen Spinelli at Philadelphia University (PhilaU) where Dr. Spinelli serves as the University's President. I enjoyed walking through classrooms, labs, and their beautiful city campus. As we walked and talked about PhilaU and the exciting things that they were doing, we came upon a beautiful wood carving. Dr. Spinelli shared that this carving was an old tree that had died. Instead of cutting it down, the students decided to turn it into a beautiful wood carving!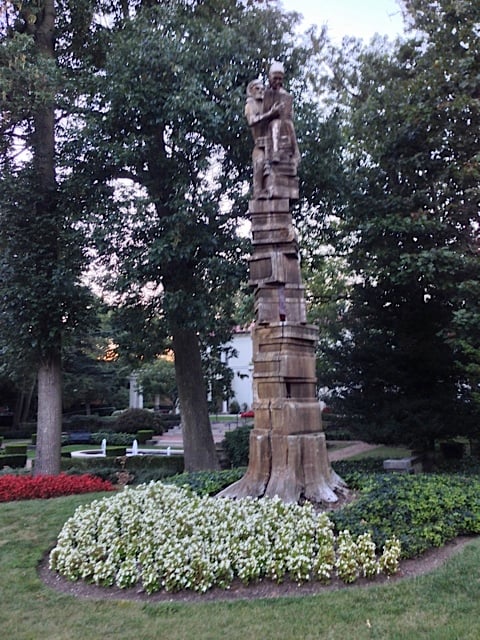 Dr. Spinelli was previously a co-founder of Jiffy Lube. After a very successful rocket ship growth journey with Jiffy Lube and a successful exit, he went on to pursue his PhD and entered the world of academia. So what do you get when you take a successful entrepreneur and drop him into academia? You get change, speed, and a huge dose of practical innovation.

Here are a few lessons that we can learn about the art of execution from Dr. Spinelli.

Different Versus Better
When I asked him what was different about PhilaU, he shared about how they were focused on connecting the dots between theory and practice. To do this, they built a new and different program that brought together 3 disciplines: design, engineering and commerce. By having these three disciplines combined into one curriculum, they want to be the first university to define the educational structure behind achieving innovation. To achieve this, they created the College of Design, Engineering and Commerce.
Key Lesson: Figure out what makes you different and focus like crazy on that.

Leverage Your Heritage and Strengths
PhilaU has an amazing history in textile manufacturing. Textile manufacturing is old stuff right? By leveraging their history, they have some very cool classes that bring various textile disciplines into industrial and medical applications. Instead of abandoning their heritage, they are able to draw upon that deep experience and expertise to create a very unique approach and curriculum.
Key Lesson: Ask what can you use from your deep experience that you can reuse or recreate into something very unique?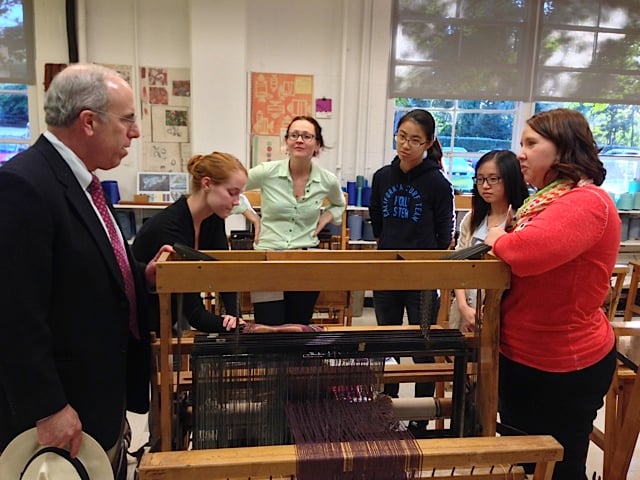 Technology Assisted Learning
I asked Dr. Spinelli if they were doing anything in the area of online learning. He got even more excited and shared that their approach goes beyond online learning. They are working hard to provide a platform that combines online learning with other virtual classroom experiences. How do you transform the typical lab into a virtual learning experience? Very cool and very powerful. Dr. Spinelli called this "Technology Assisted Learning." As he shared his ideas, I got increasingly more excited as I realized that here at Rhythm Systems, we provide something very similar to what he was describing. We provide Technology Assisted Coaching. I asked him if I could learn from him and use the term "Technology Assisted Coaching" to describe our Rhythm Program, and he said "Yes!"
So what is Technology Assisted Coaching? Rhythm provides our clients with education, proven business strategy and execution methods, and coaching in a virtual environment. The software is cloud based, and the coaching experience is enabled by a number of internet platforms. This has allowed Rhythm Systems to coach companies on five continents (missing only Antartica and Africa) around the world without the high cost of travel. Click here to learn more about Rhythm.

Thank you, Dr. Spinelli, for a very insightful field trip.
Photo Credit: iStock by Getty Images