Most companies we work with are still operating in a virtual or semi-virtual world, and fortunately,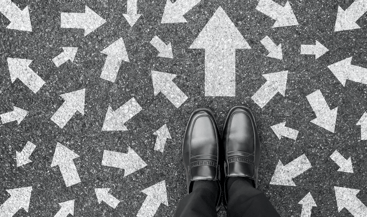 employees are adapting well. It is amazing what technology can allow us to do these days. Can you imagine working virtually twenty years ago? As an unforeseen benefit, companies are taking a fresh look at their businesses to evaluate how they can take advantage of this trend to structure the business more efficiently from the standpoint of both employees and companies. I think the landscape of how we work will forever be changed—and in a good way.
As part of this virtual world, we at Rhythm Systems have adapted by redesigning how we approach strategy and execution planning by facilitating our clients' sessions virtually. We took a look at the crisis at hand and asked ourselves what could we do to ensure our clients had the support they needed and do not miss out on having an annual or quarterly execution plan in place.
We have been using web conferencing of various types for the past 10+ years, so we have become experts at working virtually with clients all over the world, which positioned us well to offer planning support in this way. We learned very quickly what our clients' needs were and developed offerings to meet those needs effectively. One thing we learned is that facilitating planning sessions virtually allows a lot more flexibility on how the session is structured. We have done full-day sessions, 1/2-day session, and combinations of the two. We can also customize ½-day strategy sessions to dive deep into a particular area, like winning moves, core ideology or core customer. The virtual participants really like the flexibility, as well. We can spread the sessions over a couple of weeks to allow teams to work strategically in between the sessions. It has allowed clients to move previous scheduled sessions more easily, because no one has to change travel plans. This was never possible when we had to travel to a client's location. Of course, there are the obvious savings on travel, hotels and meals for the facilitator and remote employees. It also accommodates team members in different time zones or parts of the world.
Something else we learned is that the sessions are actually more intimate and focused. We use the gallery view in Zoom so that everyone can see each other and their facial expressions throughout the meeting. I have been told by participants that this is better than me standing at the end of a long conference table and everyone looking down the room at me. Instead, we are about 20" away from each other's faces, which improves engagement. There are also fewer distractions and side bar conversations taking place. We established ground rules that we share in advance of the meeting as well as at the start of it to set everyone up for the best possible experience.
We have also been using Rhythm Trainers to support the calls from a technical standpoint and to help with some of the data entry and linking which has really helped keep the sessions moving along more efficiently.
I personally have been through two rounds of planning with clients over the past two quarters and have had nothing but positive responses and results. Several clients have commented that it was the best experience with planning yet and that we produced the best plans ever. My colleagues have had the same results and comments.
At the end of the day, the output from the meetings are exactly the same. High quality strategy work is accomplished and tight. Focused, outcome-based execution plans are developed so that everyone knows exactly what is important, what they should be working on and what the results need to be.
The plans you create right now may very well be the most important ones in your company's history. It is imperative that you keep your planning cadence intact and meet with your teams to develop your annual and quarterly execution plans.
I feel fortunate that we are able to continue to support our clients in these trying times and developed what has become an even better approach to planning than doing so in person.
If you have not scheduled your planning sessions for the rest of the year, I urge you to do so now and move forward with a virtual planning session. Your employees and future depend on it.
Plan well, stay safe and remain healthy.
Additional Virtual Strategic Planning Session Information:
7 Tips for a Great Virtual Strategic Planning Session
Learn About Our Virtual Planning Sessions and Facilitators
How to Engage Remote Employees
10 Questions to Determine If Your Team Needs a Virtual Planning Session
How to Prepare for Virtual Strategic Planning
Keep Your Company Out of Trouble with a Lesson from Virtual Planning
Rhythm Systems Quarterly Planning Resource Center
Photo Credit: iStock by Getty Images
Photo Credit: iStock by Getty Images